HPR: Nashville Needs More Housing
As Nashville grows, developing the right housing to accommodate the influx of new residents can be a challenge. There are a number of reasons for the region's growth. Among them is the fact that Tennessee leads the nation in small business growth. WalletHub recently ranked Tennessee as the 9th best state in the country for finding a job and 5th in the country for employment growth.
To arrive at these impressive findings, analysts compared the Volunteer State across 24 key indicators of job-market strength, opportunity, and economic vitality. As if to support these findings, WMOT Roots Radio recently reported that the Chinese memory foam maker, the Sinomax Group, has opened the doors to its 500,000 square foot manufacturing plant in La Vergne. The facility is expected to create 350 jobs.
With this impressive growth, however, comes a pressing need for high-quality, affordable housing. At its current rate of population growth, Nashville is on track to reach 1.9 million residents in September. To accommodate this population milestone, the city's housing stock needs to be transformed. So what kind of housing is being built to accommodate the new Nashville?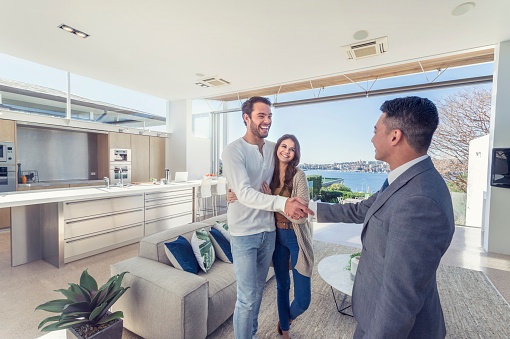 Horizontal Property Regimes to the Rescue

The landscape of Nashville's neighborhoods is rapidly changing. Where modest single-family dwellings once stood, two or more newly-constructed homes with top-of-the-line amenities now stand tall. These properties, known as horizontal property regimes -- or, by some as "tall and skinnies" or "A/B houses" or "Two Homes on One Lot" -- can be found in Nashville's hottest neighborhoods such as the Nations, 12 South, Sylvan Park, and East Nashville.

What are they, exactly? Well, to accommodate modern tastes and a surging population, HPRs legally pave the way (thanks to the "Horizontal Property Act" or Title 66, Chapter 27 of Tennessee Code) for replacing single family structures with two or more homes. They're a great way for developers and investors to respond to the increased demand for housing throughout the region.

Generally speaking, these homes feature shared outdoor spaces, carports, or driveways and appeal to first-time homeowners, young professionals, working families, or retirees looking to simplify their lifestyle. Homeowners enjoy the convenience of a great location, well-appointed homes, and modest, easy-to-maintain landscaping. Essentially, these mini-subdivisions operate much like a condo association, only on a smaller scale.

As Nashville grows and transitions from 20th Century suburban-style housing stock to densely populated urban housing, expect to see more HPRs, luxury apartment complexes, mixed income housing developments, multi-family homes, and urban row homes and townhouses being constructed throughout the city.

Interested in learning more about Horizontal Property Regimes? Download our new HPR eBook below.